SHAHAN bietet ihnen Reis aus den besten anbaugebieten der Welt und leckere Rezepte fur besonderen Genuss.
Neueste Artikel Shahan Reis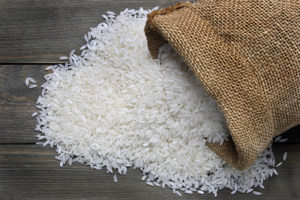 Vertrautheit mit verschiedenen Arten von Sadri Reis Vertrautheit mit verschiedenen
Weiterlesen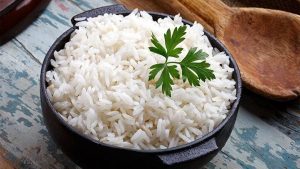 Was ist Basmati-Reis? Was ist Basmati-Reis Basmati (Hindi: बासमती, Urdu:
Weiterlesen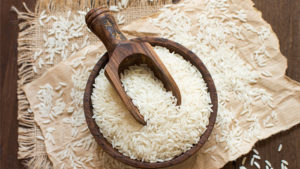 Comparison of basmati rice with other rice: Basmati rice differs
Weiterlesen
SHAHAN – Der Genuss des Besonderen
Die Idee hinter SHAHAN ist es, Menschen dabei zu unterstützen sich wohl zu fühlen und zu verwöhnen.
Dazu bieten wir Ihnen SHAHAN Produkte aussergewöhnlicher Qualität, für kulinarische Genüsse auf Spitzen-Niveau: Von ausgewählten Reisspezialiäten höchster Qualität über kostbare Safranprodukte bs zum hochwertigsten Olivenöl.
Meine Heimat ist Persien, wo der Genuss des Essens eine ganz besondere Rolle im Leben einnimmt.
Dort habe ich von früher Kindheit an die Kunst der persischen Küche erleben dürfen. Ihre festlichen Tafeln, ihre vielfältigen Speisen, fantasievoll verfeinert mit edlen Gewürzen.
Das Besondere liegt für mich in den Reisgerichen und der Auswahl nur weniger, aber umso hochwertiger Zutaten.
Dieses einfache Prinzip für verwöhnenden Genuss ist die Basis und der Kern der Marke SHAHAN.
Mit SHAHAN bieten wir Ihnen Lebensmittel ganz besonderer, ausgewählter Qualität, mit denen Sie im Handumdrehen ganz besonderen Genuss für die Sinne zubereiten können.
Und dies ganz bequem, denn SHAHAN ist im gut geführten Lebensmittelhandel erhältlich.
Natürlich eignen sich SHAHAN Produkte für Speisen der orientalischen Küche, aber vor allem auch für Gerichte der modernen Genussküche.
Sie finden dazu auf dieser Seite als Anregung eine kleine Auswahl außergewöhnlich leckerer Rezepte aus aller Welt.
Regelmäßig erfahren Sie hier auch Interessantes und Neuigkeiten rund um den Genuss. Abonnieren Sie dazu gerne unseren SHAHAN Newsletter, der Sie in unregelmäßigen Abständen inspirieren und informieren wird.
Ich wünsche Ihnen mit SHAHAN Momente vollendeten Genusses.
Guten Appetit!
Ihr
M.Saki